PowerNav
PowerNav is an easy to use wayfinding system that improves visitor experience by enabling self-navigation through your entire site
For sports venues, museums, galleries, hospitals, universities, shopping centres or any large facility where help with navigation leads to an improved visitor experience.
Using Bluetooth beacons positioned throughout the premises along with in-built smartphone technology, users are guided effortlessly to their selected destination. PowerNav supports any number of beacons and users, making it accurate and scalable for use in facilities of any size.
How will PowerNav Benefit my Organisation?
Quick to Implement and Easy to Maintain
The PowerNav system monitors beacon battery life to notify you when batteries need to be replaced. Beacons can last for years due to very low power consumption.
The app is instantly available to visitors on any smartphone device.
Low Cost and Free to Users
PowerNav is subscription based and the most price-competitive wayfinding solution on the market with no up-front licensing fees and an affordable monthly subscription. Users can easily download the app for free from iTunes or the Play Store.
Multi-lingual Support
Wayfinding Instructions support any language to better serve multi-cultural communities.

Improved Visitor Experience
Reduce frustration by allowing your visitors to find any location within your site in a stress-free and seamless way.
Improved Staff Efficiency
Reduce employee time spent directing traffic to allow them to focus on other ways to delight your visitors.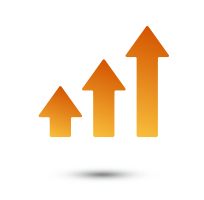 Assist Traffic Flow
Direct the traffic flow within your facility to suit your desired pathways.