PowerBudgeting Forecasting and Modelling - PBFM
Clearer Decisions
|

Informed Direction

|

Profitable Strategies

PowerBudgeting, Forecasting & Modelling (PBFM) delivers unified planning, reporting, consolidation and analytics solutions that are modern, powerful and intuitive.

PBFM includes built-in analytics, collaboration and web access from anywhere. Making better decisions has never been easier.
Does your budgeting tool address healthcare industry requirements?
PowerHealth's PBFM greatly enhances the budgeting process within the healthcare industry. For example:
Manage Service Agreements and Amendments
Track your funding and activity targets. Create a budget and forecast, then import actuals, all within a single, centralised system.
Develop Service Plans
Incorporate capacity/demand metrics (beds, separations, average length of stay (ALOS), theatre cases, outpatient department (OPD) attendances) in budget build.
Perform Detailed Revenue Planning
Assign own source revenue (private patient funding) by revenue type (accommodation, theatre, consults and prostheses).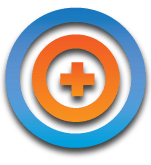 Create Specific Activity Targets
Drill down further to the clinical level by establishing a target that includes: Clinical Division/Stream x Activity classification (DRG, URG, Tier2) x Patient Care Area, by integrating data from PowerHealth's costing and revenue tool, PPM.
Assign Activity Based Budgets
Use PPM costing data to assign activity based budgets to Clinical Division/Stream and Patient Care Area levels (high level by activity classification).
Properly Assess All Options with Activity Modelling
Profile revenue/expense by activity classification for commissioning/
decommissioning services and reviewing marginal costs.