PowerBudgeting Forecasting and Modelling - PBFM
Clearer Decisions | Informed Direction | Profitable Strategies
PowerBudgeting, Forecasting & Modelling (PBFM), powered by Adaptive Insights', the recognised leader in cloud performance management (CPM), delivers unified planning, reporting, consolidation and analytics solutions that are modern, powerful and intuitive.
It includes built-in analytics, collaboration and web access from anywhere. Making better decisions has never been easier.
How Will PBFM Benefit My Organisation?
Saves time and money
Reduces time spent on budgeting, planning, consolidation, reporting and analytics by 50-90%. Increases cost efficiency by 75% compared to legacy in-house solutions.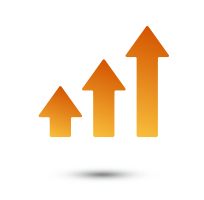 Easy to use and available anywhere
Simple for users to own and manage, access via web and mobile. Dramatically reduces time to productivity because the user experience is similar to Excel and therefore familiar.

Responsive and collaborative
Innovation is built-in with in-memory technology ensures instant responsiveness. A unified BI and CPM Process Tracker integrates insight and strategy.

Sophisticated and flexible analytics provides great intelligence
Multi-dimensional modelling and analytics provides a sophisticated forecasting process based on real scenarios.

Created for the cloud and always up-to-date
Single version of data, calculations and reports with automatic updates to ensure everyone always has the latest information.