Patrick Power to apply Ferguson's Formula to PowerHealth Solutions
25 February 2016
---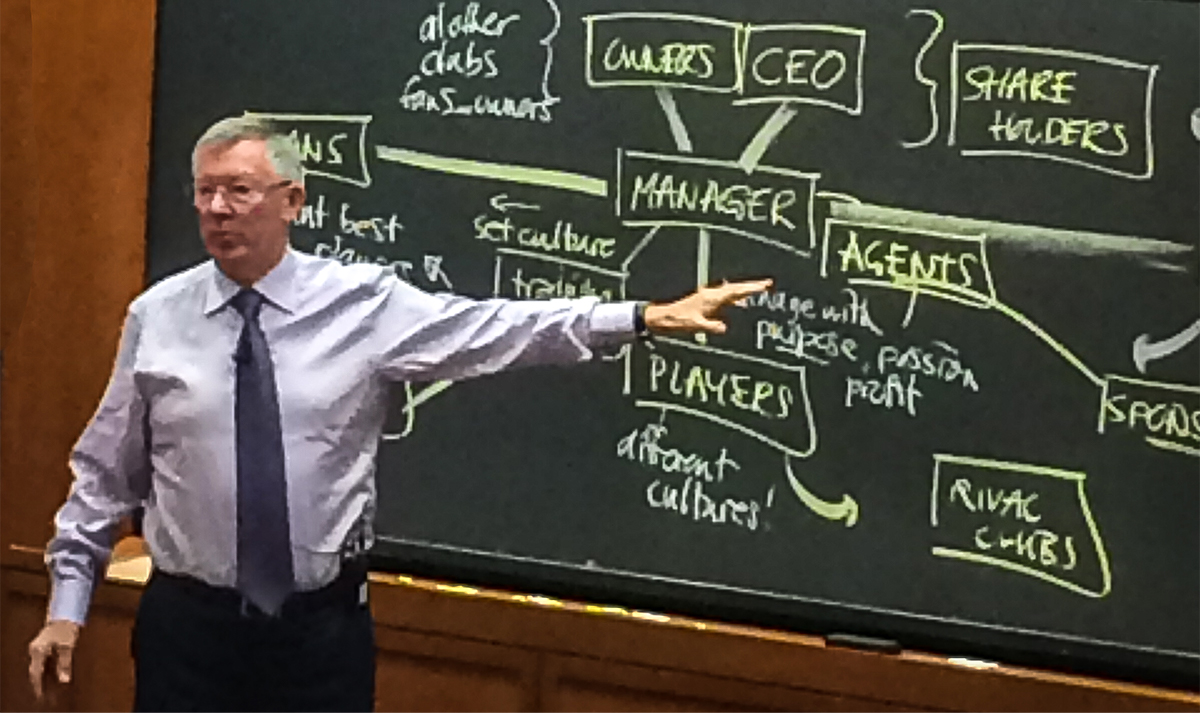 PowerHealth Solutions Managing Director Patrick Power has been learning leadership and management from famous soccer coach Sir Alex Ferguson at Harvard Business School.
---
Sir Alex Ferguson was formerly the manager of Manchester United, the English soccer club that ranks among the most successful and valuable franchises in sports. Known as the greatest coach in history, Sir Alex won 49 trophies during his 39 years in British football. He played a central role in United's organisation, managing not just the first team but the entire club. According to the club's former Chief Executive David Gill, "Steve Jobs was Apple; Sir Alex Ferguson is Manchester United."
Since leaving Manchester United in 2013, Sir Alex has been coaching senior executives from around the world at Harvard Business School. Patrick attended Sir Alex Ferguson's class as part of Harvard's Owner/President Management Program, as a result of winning a grant from the Industry Leaders Fund in 2014.
The structures required to develop a great sporting team are no different from those required in business.
Patrick Power said, "It was a great learning experience. The structures required to develop a great sporting team are no different from those required in business. Sir Alex was clear in his vision regarding leadership, consistency and high standards."
More News